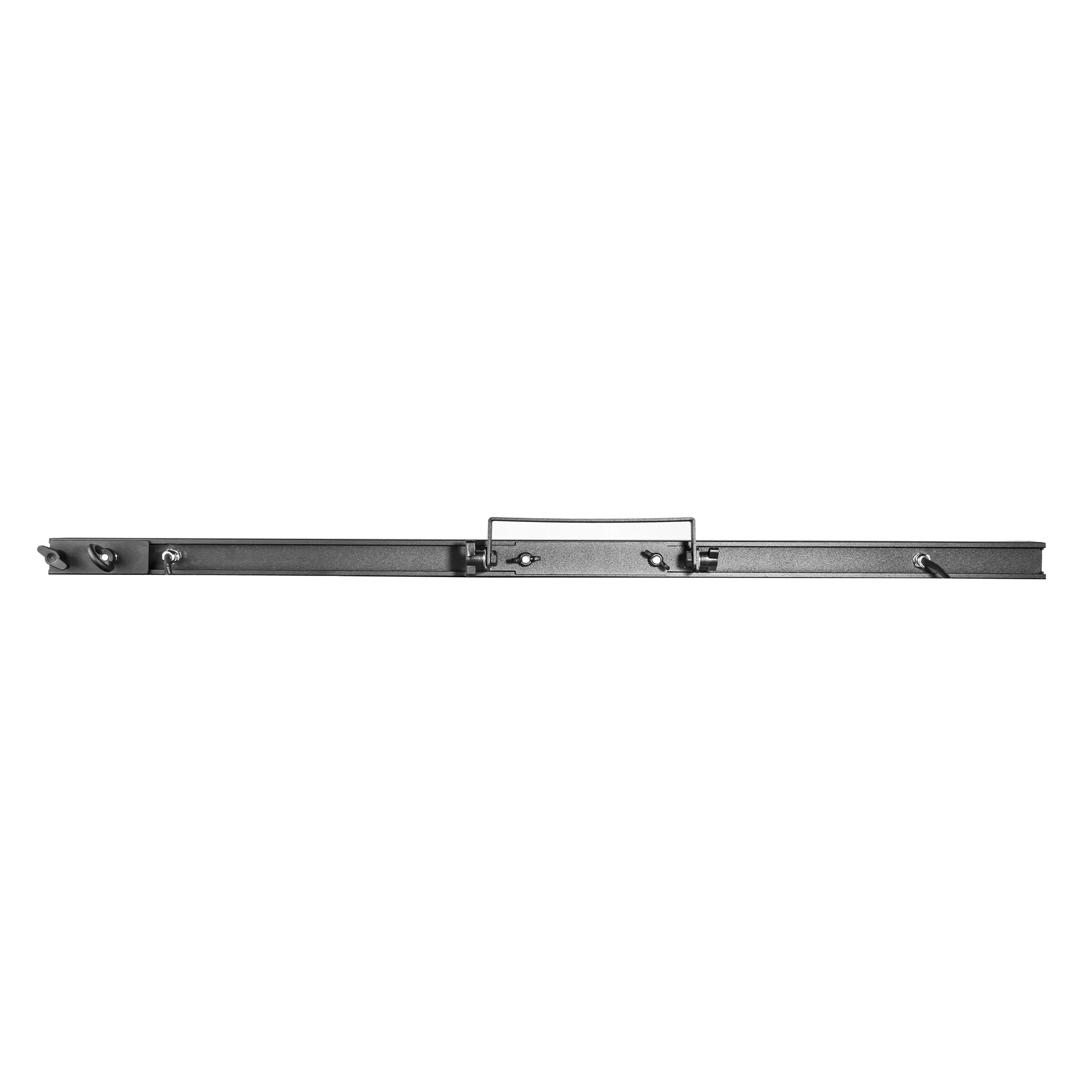 PIXELBAR 80
PIXELBAR 80 is a multi functional static bar fixture featuring 80* 5050SMD LEDs with pixel mapping and video visual effect. The fixture provides 120 DMX channels for professional programming. It's available for preset dynamic programs and color macros with speed control. The fixture supports the Art-Net control protocol.
The PIXELBAR is a friendly designed lightweight fixture with a multifunctional bracket to allow flexible mounting, and easy to connect to a line or a display.
The PIXELBAR is perfectly fit for backstage vivid effects, live concerts, TV studios, DJ shows, clubs, etc.
DownLoad
Technical specifications
Light Source

80*5050 SMD LEDs, RGB
Flicker free operation for broadcast TV and FILM
Life Span: 50000H
The life span may vary depending on
several following factors but not limited to:
Environmental Conditions, Power/Voltage,
Usage Patterns (On-Off Cycling), Control, and Dimming)

Optics

125°Beam angle
High output

Color System

RGB with 80 pixels

Color System

1 Color wheels with 14 dichroic colors plus open (half color mode available)
Variable direction rainbow effect with speed adjustable
7-Color effect wheel

Control System

120 DMX channels
Art-Net control protocol
5-pin XLR connectors IN/OUT for power and signal
Shielded input signal protection for stable signal without
interference

Cooling System

Passive natural cooling system

Power Supply

DC36V
20W Power consumption

Housing

High tention aluminum structure
Exterior finish: Black

Installation

Multifunctional mounting bracket for easy connection setup
1*Safety attachment point

Operating Condition

Operating positions: all
-25?? to 45?? ambient temperature
IP20 protection rating

Compliance

CE
2014/35/EU - Safety of electrical equipment supplied at low voltage (LVD)
2014/30/EU - Electromagnetic Compatibility (EMC)
2011/65/EU - Restriction of the use of certain hazardous substances (RoHS)

Weight

N.W.: 2.5kg
G.W.: 3kg

Dimensions


Product Dimensions: 37(D)*1000(W)*117(H)mm
Packing Dimensions: 50(D)*1040(W)*150(H)mm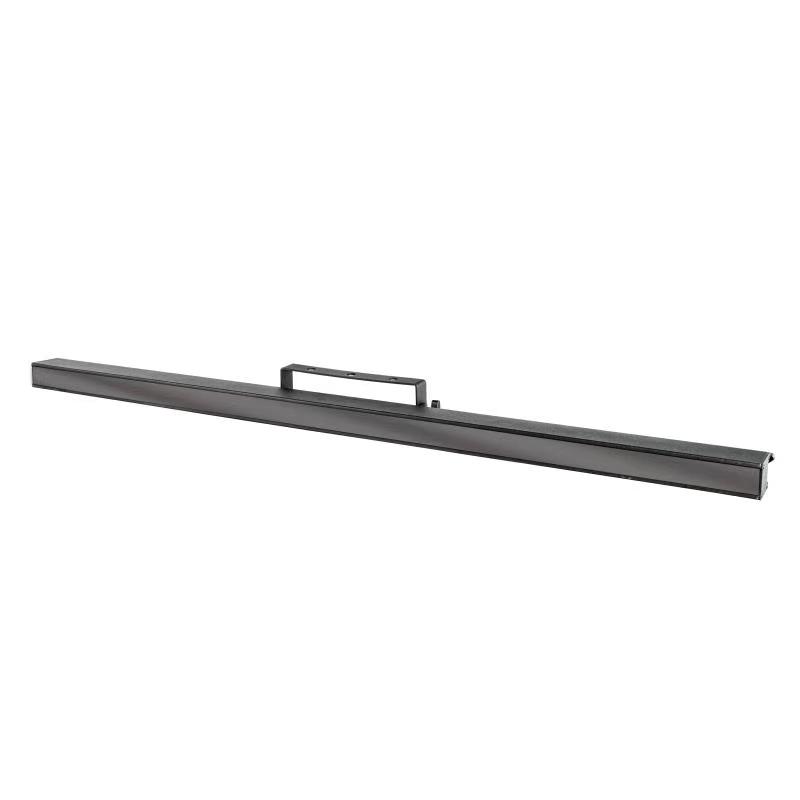 Dimensions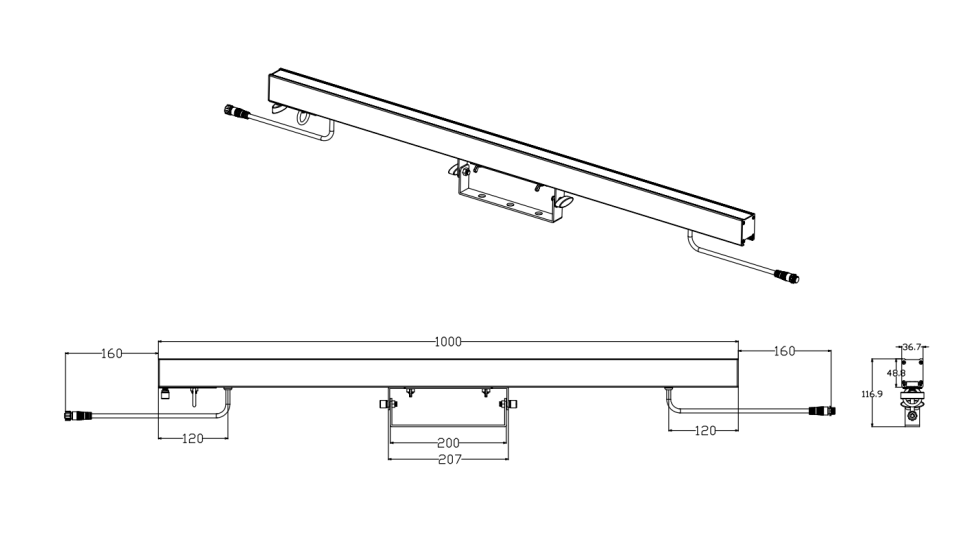 Effect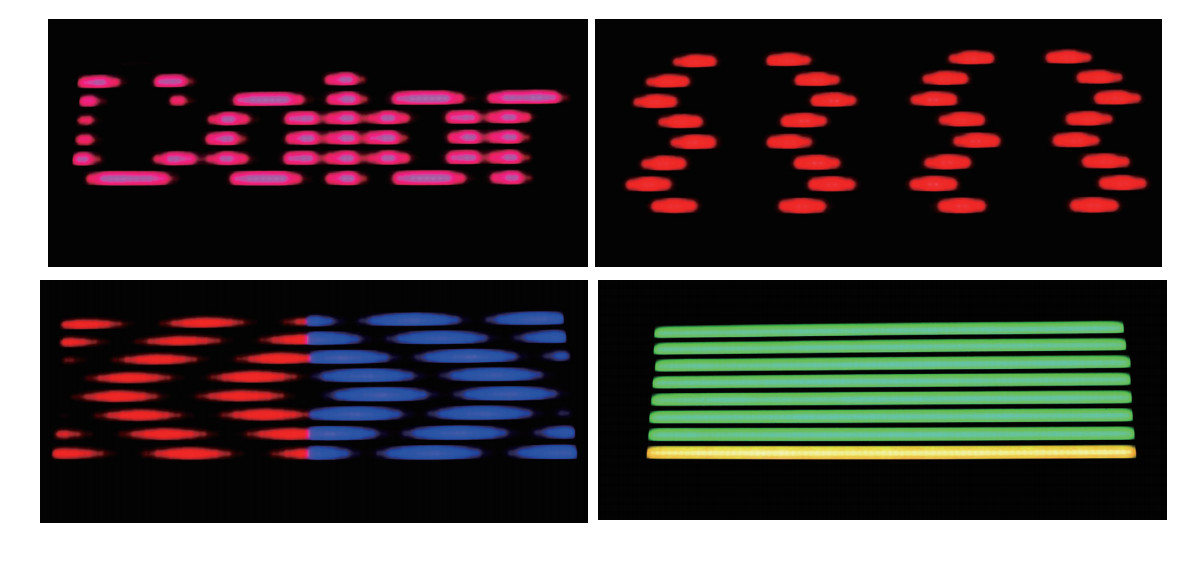 Video
Accessories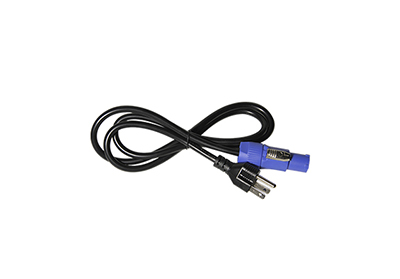 Power Cable
STANDARD
code:
QTY: 1PCS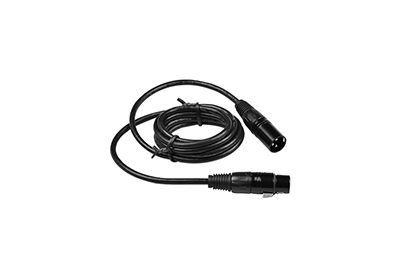 Signal Cable
STANDARD
code:
QTY: 1PCS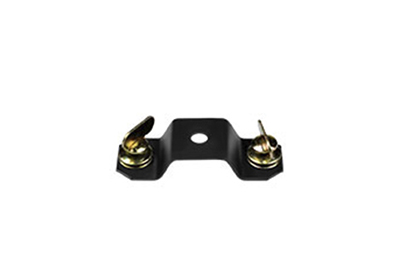 Omega
STANDARD
code:
QTY: 2PCS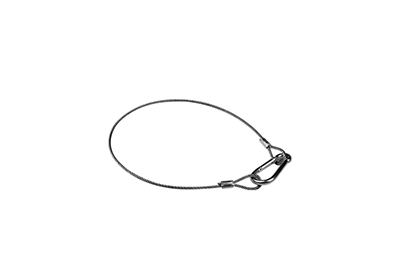 Safety Cable
STANDARD
code:
QTY: 1PCS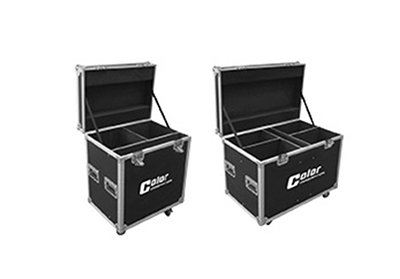 Road Case
OPTIONAL
code:
Available for 2-in-1, 4-in-1, 6-in-1 versions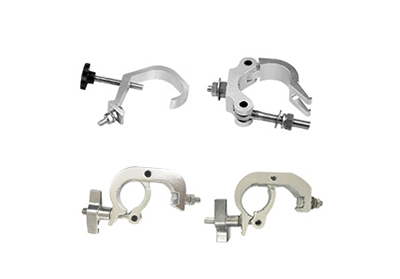 Clamps
OPTIONAL
code:
QTY: 2PCS
Download