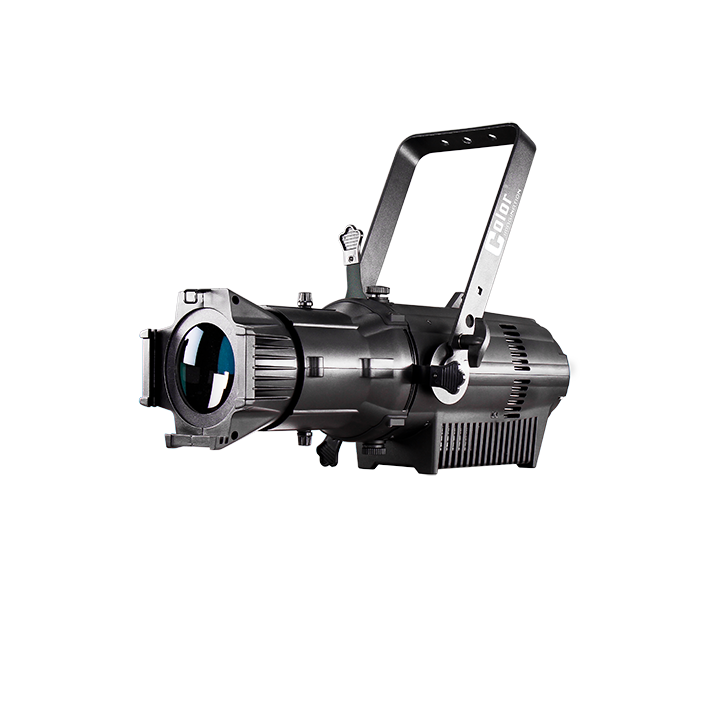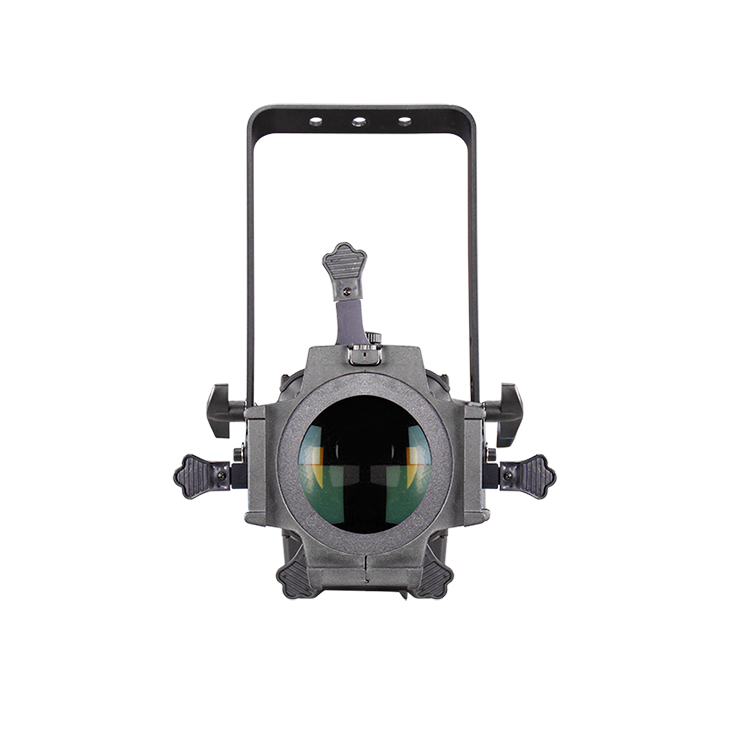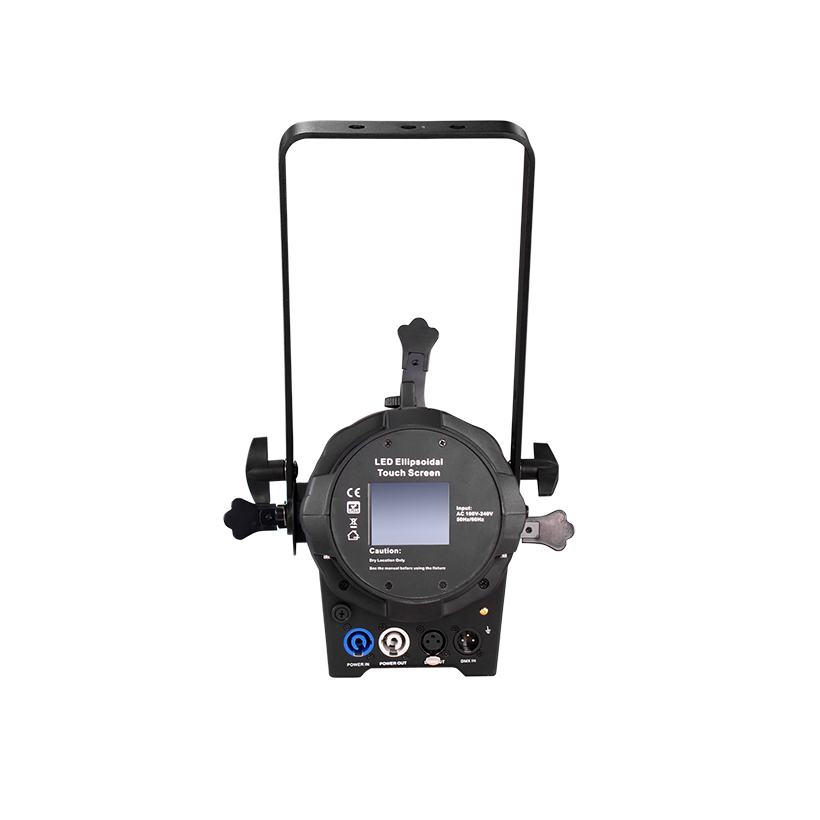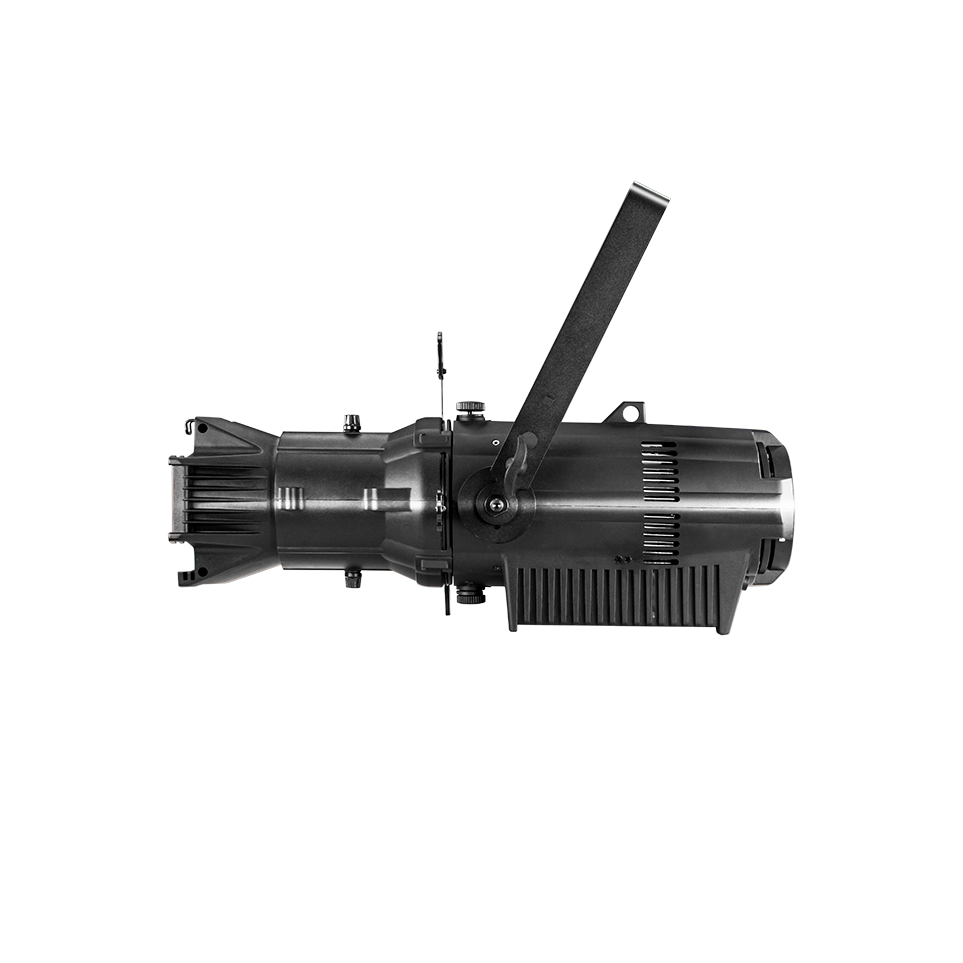 MODEL:PROFILE 300A/200A SI-191
The PROFILEs are a sereis of high definition and ultra quiet LED studio lights integrated into a die-cast aluminum alloy housing. It features brightest output and the boldest rendering of the colors. The fixture is a professional SPOT lighting system with the lens tube interchangeable, 5°/10°/19°/26°/36°/50°field angles optional for on-site application need.The PROFILEs are equiped with a very versatile dimming system with 4 preset dimming curves. The frequency could be adjusted between 500Hz and 25000Hz. The CRI is ≥90. It's controllable by DMX512 or RDM.
The fixture comes with 3 metal spot cutting slots by which the users could cut the spot into kinds of shapes. Color frame, gobo slot and manual IRIS system are optional.The PROFILEs are ideal for museums, retail outlets, restaurants, light labs, children's theaters, and other small scale installations where size matters.
DownLoad
Technical specifications
Light Source

Source:
SI-191A PROFILE 300ACW: 1*300W CITIZEN CW 5600K LED

SI-191B PROFILE 300AWW: 1*300W CITIZEN WW 3200K LED

SI-191C PROFILE 200ACW: 1*200W CITIZEN CW 5600K LED

SI-191D PROFILE 200AWW: 1*200W CITIZEN WW 3200K LED

SI-191G PROFILE 200AF: 200W 4-IN-1 LED, RGBW

SI-191H PROFILE 200AT: 200W 3-IN-1 LED, RGB

SI-191I PROFILE 200AD: 200W 2-IN-1 LED (CW+WW)

CRI: ≥90

Flicker free operation for broadcast TV and FILM

Frequency adjustable between 500Hz and 25000Hz

Life Span: 50000H

The life span may vary depending on several following factors but not limited to:

Environmental Conditions, Power/Voltage, Usage Patterns (On-Off Cycling), Control, and Dimming)

Optics

A set of high resolution and precise optics

5°/10°/19°/26°/36°/50°Lens tube interchangeable

Lens tube 45°rotatable

Manual focus

Framing System

3 Metal spot cutting slots

Color System

Color frame as optional

Gobo System

Gobo holder as optional

IRIS System

Manual IRIS system as optional

Strobe Effect

0-25Hz high speed LED shutter/strobe effect with variable speed

Dimming System

0-100% Smooth linear LED dimming

4 Dimming curve modes, linear/square law/Inv square law/S-curve

Control System

1/3(CW/WW), 2/5(2-IN-1), 3/7(3-IN-1) and 4/8(4-IN-1) DMX channels

RDM available (Remote Device Management)

DMX512, master-slave, or auto operation

DMX recorder and edit function integrated

Shielded input signal protection for stable signal without interference

3-Pin XLR DMX connectors IN/OUT

Display System

2.8" Touch TFT LCD display

4 Control buttons

180°Reversible for LCD display

Display Auto OFF

Cooling System

Advanced cooling system integrated aluminum and copper with liquid

Efficient low noise self adjusting fan cooling system

Constant temperature readout and management function

Over temperature protection management

Power Supply

Electronic supply with active PFC

AC100-240V 50/60Hz

PowerCON IN/ OUT with power switch and fuse

420W/280WPower consumption

Housing

Skeleton made of aluminum and steel metal plates

Exterior finish: Black

Installation

Single haning bracket

1*Safety attachment point

Operating Condition


Operating positions: all

-25℃ to 45℃ ambient temperature

IP20 protection rating

Compliance

CE

2014/35/EU - Safety of electrical equipment supplied at low voltage (LVD)

2014/30/EU - Electromagnetic Compatibility (EMC)

2011/65/EU - Restriction of the use of certain hazardous substances (RoHS)

Weight

N.W.: 10.5kg
G.W.: 12.5kg

Dimensions

Product Dimensions:186(D)*660(W)*175(H)mm

Packing Dimensions:315(D)*720(W)*330(H)mm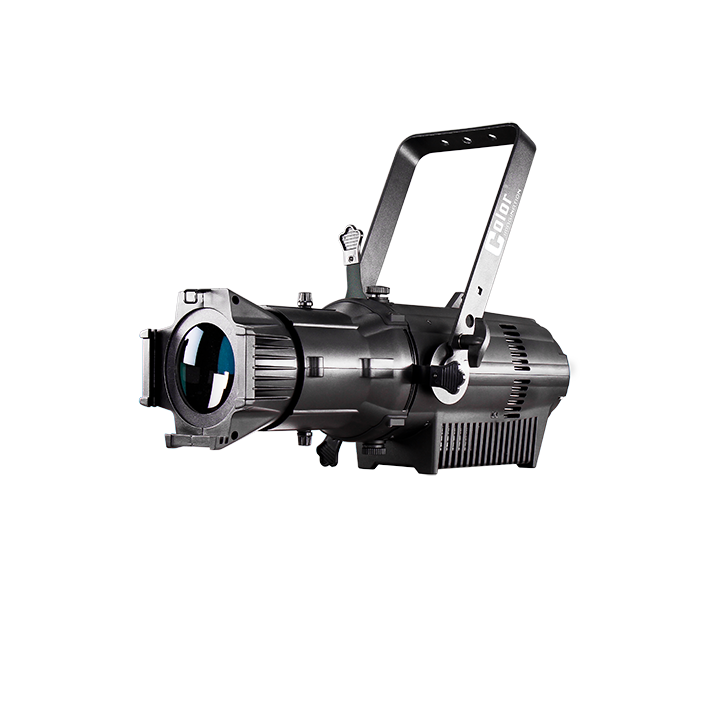 Dimensions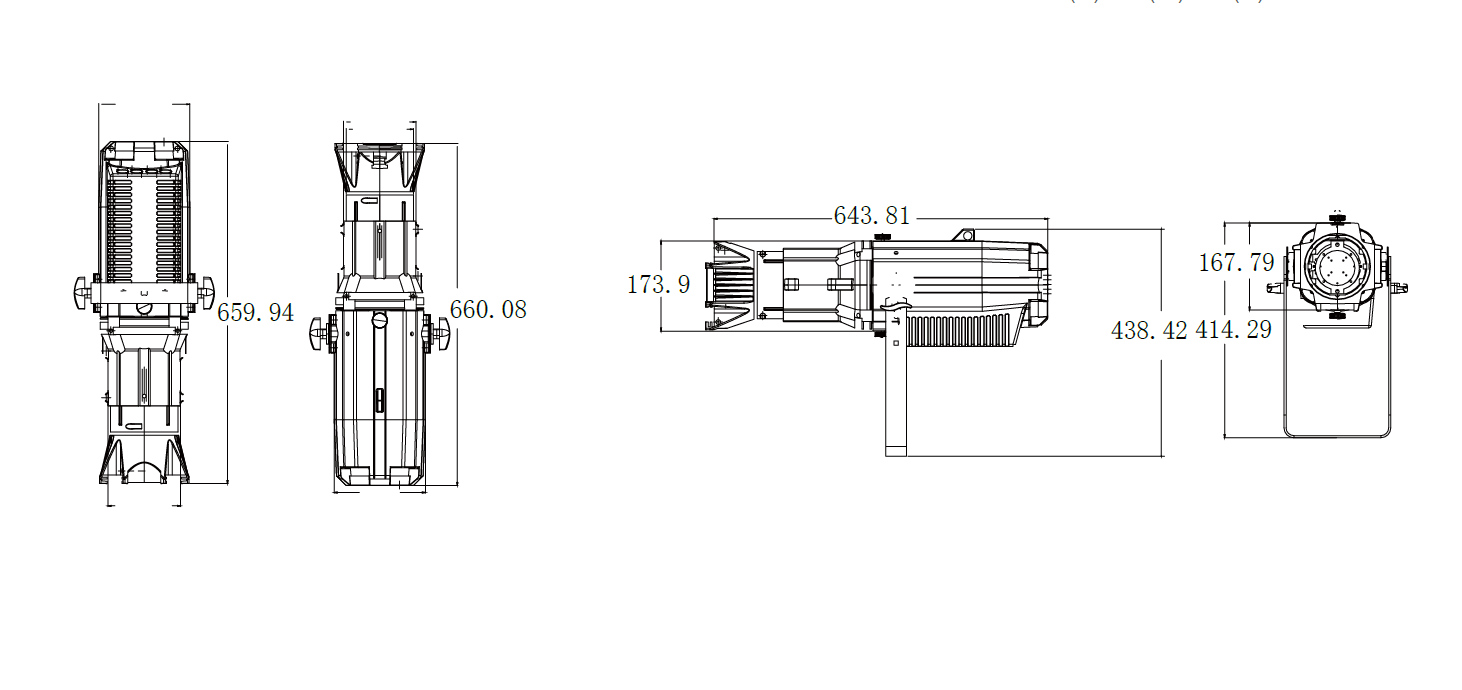 Accessories