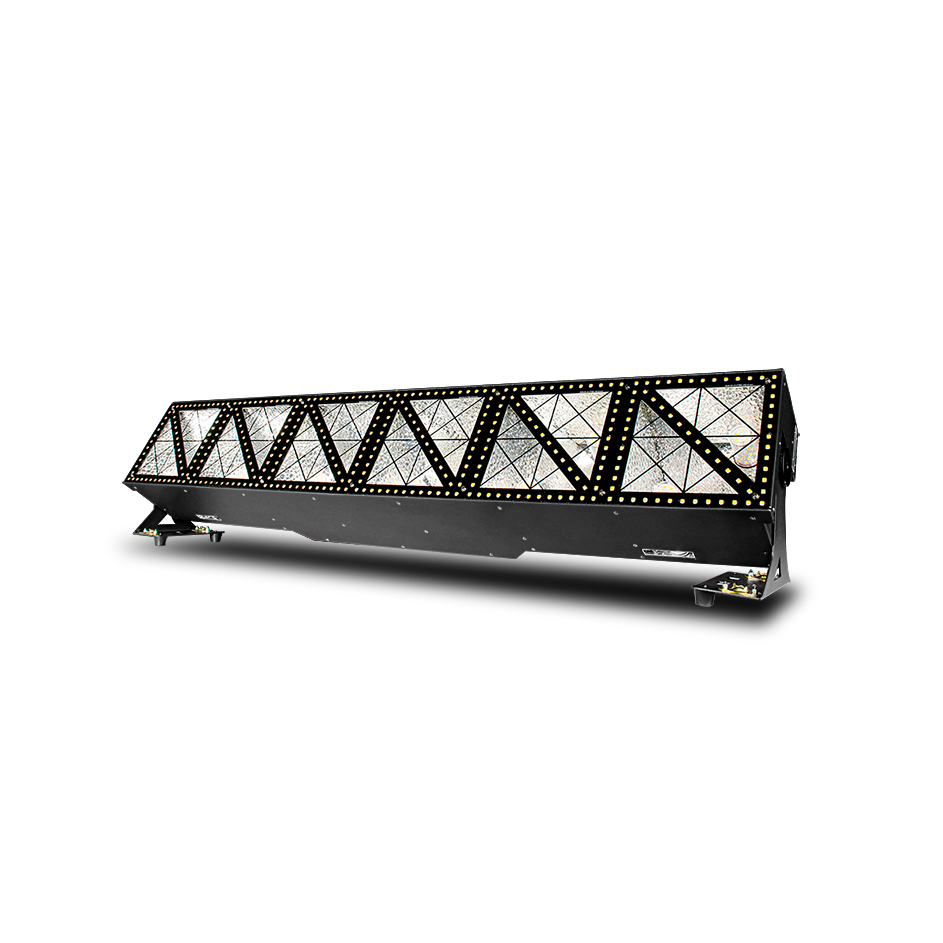 CLASSICBAR 12
The CLASSICBAR 12 is an imperial lighting bar that integrated with nice triangle optic reflector design and tremendous visual effect. The lighting designers could combine each fixture together seamlessly. The more fixtures combined, the more vivid lighting effects will be created for the stages. It features 12*12W 1500K+5500K LED modules, 360*0.3W 3-IN-1 LEDs (RGB) that delivers different color options by color mixing and 360*0.3W 6000K LEDs surrounding the main module as auxiliary light. All the LEDs are controllable individually by 12 sections.
The CLASSICBAR 12 supports DMX, RDM (Remote Device Management), Art-Net protocol. There are 3 installation capabilities with corresponding kits: truss-hanging, wall-mounting and floor-stacking.
The fixture is tuned with proper LED refresh rate for flicker free operation for TV and FILM. It's a perfect option for large scale live concerts, TV productions, road shows, theatre, clubs, etc.
DownLoad
Technical specifications
Light Source

Source:
12*12W LED modules, 1500K+5500K
360*0.3W 3-IN-1 SMD LEDs, RGB
360*0.3W 6000K LEDs
12 LED modules controllable individually
Flicker free operation for broadcast TV and FILM
LED driving frequency adjustable
White balance adjustable
Life Span: 50000H
The life span may vary depending on several following factors but not limited to:
Environmental Conditions, Power/Voltage, Usage Patterns (On-Off Cycling), Control, etc.

Optics

A set of high temperature resistant squamous reflector optic system
60°Beam angle for each module

Color System

1500K golden coverage
5500K coverage
6000K as auxiliary light
RGB mixing capability
Different color temperature tunable by mixing

Strobe Effect

0-25Hz shutter/strobe effect with variable speed

Dimming System

0-100% Smooth linear LED dimming
5 Dimming cure modes, linear/square law/Inv square law/S-curve/ soft curve

Control System

13/90/93/108 DMX channels USITT DMX-512
DMX512, master-slave, sound control or auto operation
DMX recorder and edit function integrated
RDM available (Remote Device Management)
ART-NET optional
Shielded input signal protection for stable signal without interference
RJ45 etherCON IN/OUT
3-Pin XLR connectors IN/OUT

Software Update

Software up-datable through DMX connectors or USB connector
Muilt units up-datable in daisy chain

Display System

1.8" TFT LCD display
5 Control buttons
180°Reversible for LCD display
Display auto OFF

Cooling System

Advanced noise free cooling system integrated aluminum
Constant temperature readout and management function
Over temperature protection management

Power Supply

Electronic supply with active PFC
AC100-240V 50/60Hz
PowerCON connectors IN/OUT
350W Power consumption

Housing

Skeleton made of high tension steel metal plates
Dual back handles
Exterior finish: Black

Installation

2*1/4 Turn fastening Omega Clamps
1 Safety attachment point

Operating Condition


Operating positions: all
-25?? to 45?? ambient temperature
IP20 protection rating

Compliance

CE
2014/35/EU - Safety of electrical equipment supplied at low voltage (LVD)
2014/30/EU - Electromagnetic Compatibility (EMC)
2011/65/EU - Restriction of the use of certain hazardous substances (RoHS)

Weight

N.W.: 9kg
G.W.: 10kg

Dimensions

Product Dimensions:116(D)*996(W)*183(H)mm
Packing Dimensions:156(D)*1036(W)*235(H)mm

Dimensions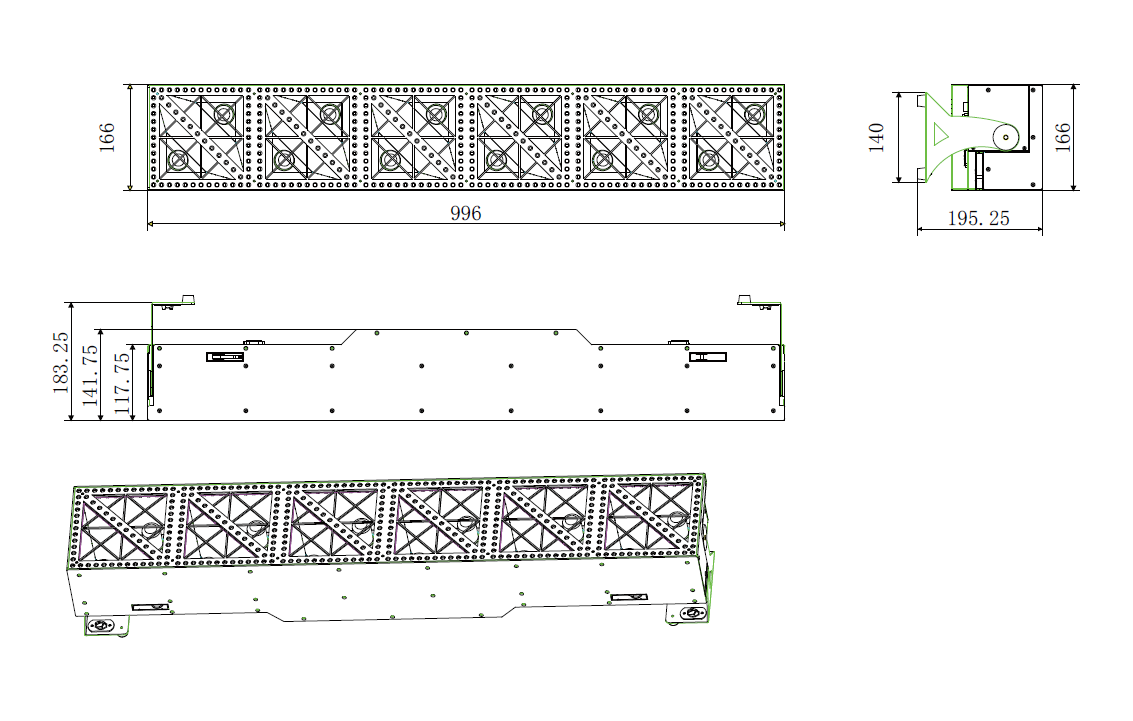 Video
Accessories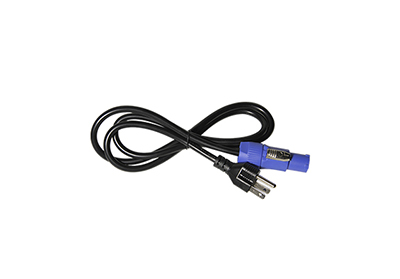 Power Cable
STANDARD
code:
QTY: 1PCS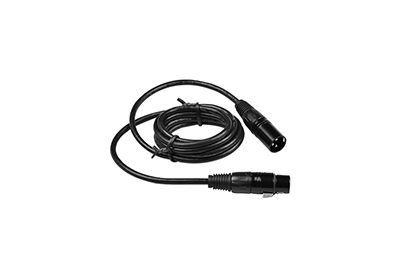 Signal Cable
STANDARD
code:
QTY: 1PCS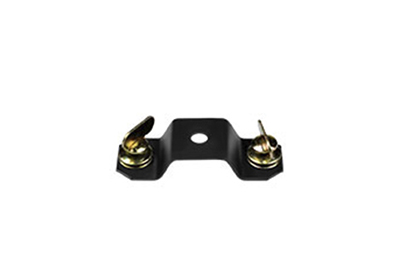 Omega
STANDARD
code:
QTY: 2PCS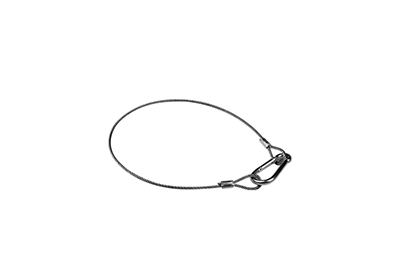 Safety Cable
STANDARD
code:
QTY: 1PCS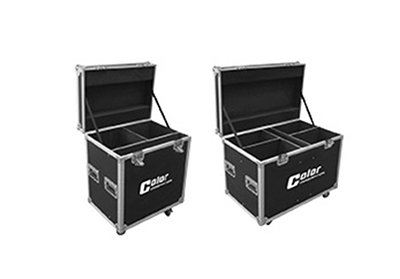 Road Case
OPTIONAL
code:
Available for 2-in-1, 4-in-1, 6-in-1 versions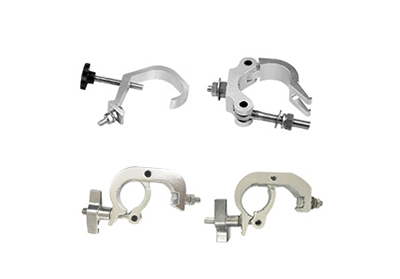 Clamps
OPTIONAL
code:
QTY: 2PCS
Download