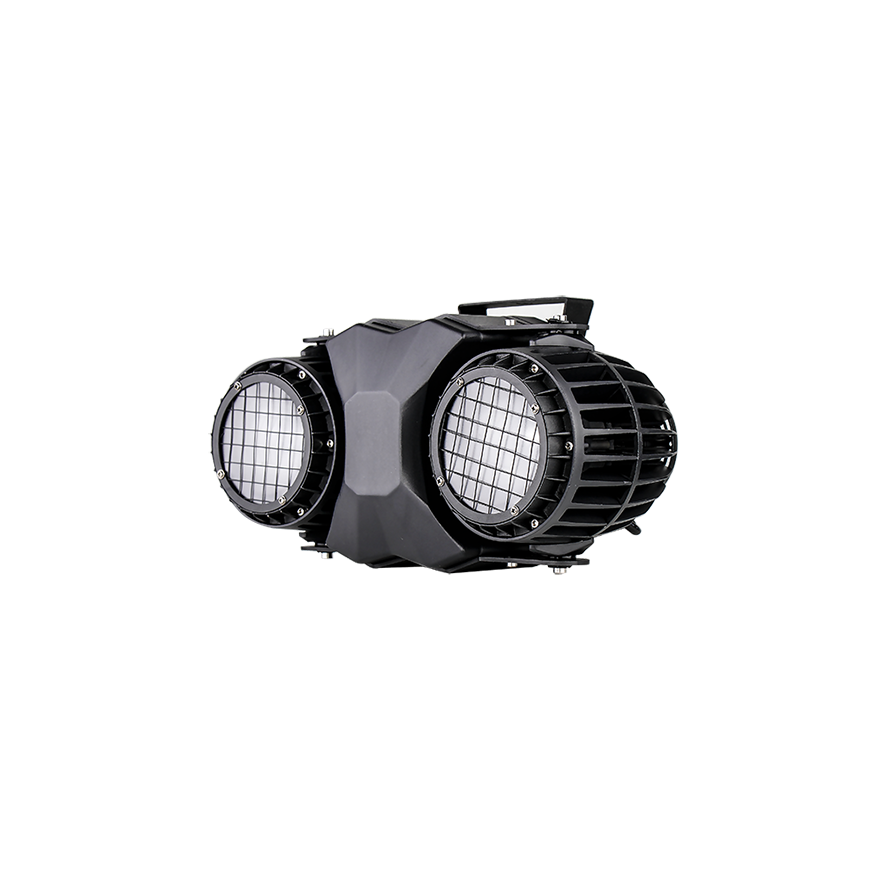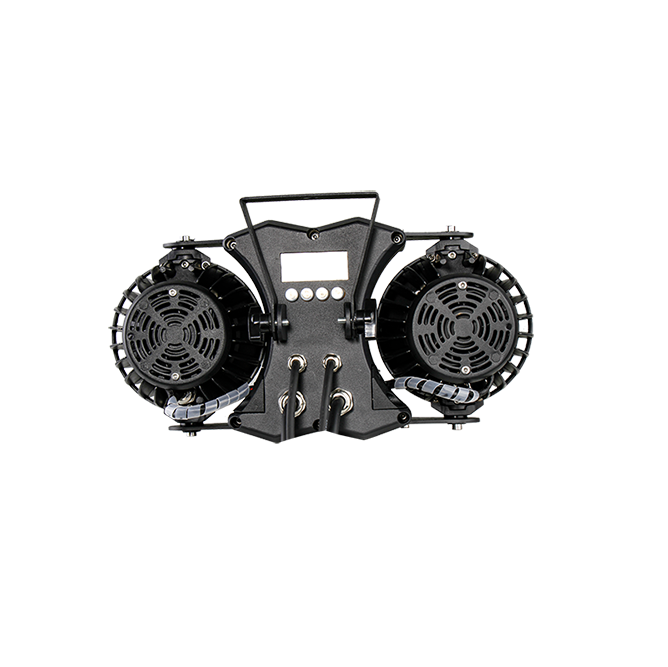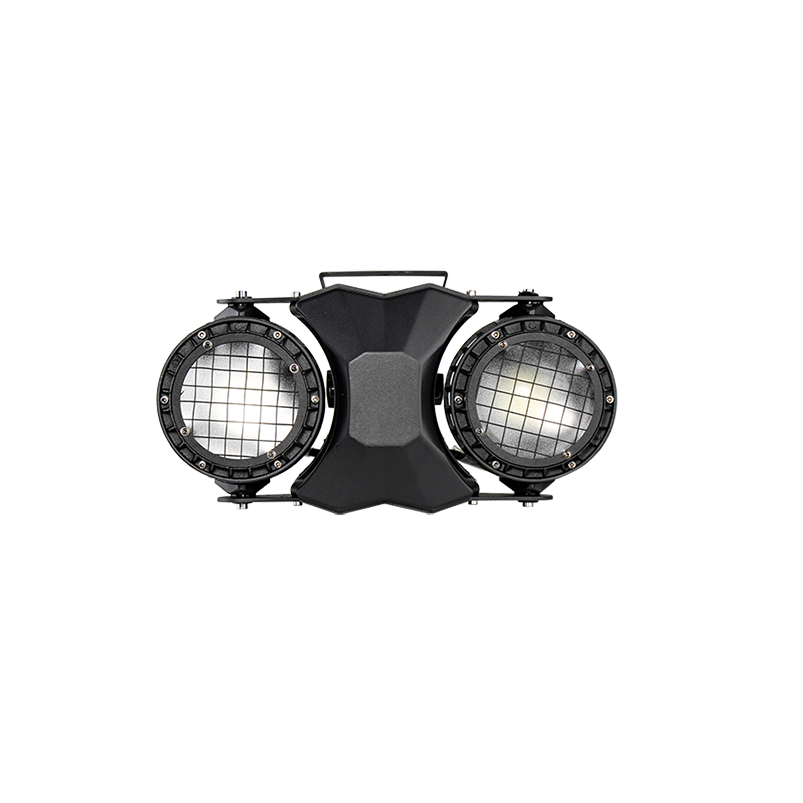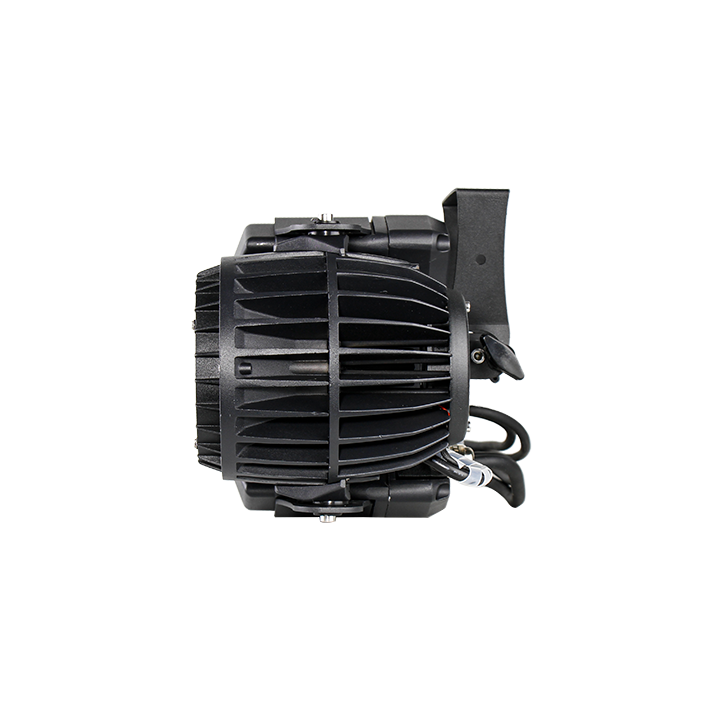 MODEL:BLINDER 2150-IP SI-324

The BLINDER 2150-IP is an IP65 rated LED blinder fixture in a very stylish, compact and lightweight aluminum housing, featuring 2*150 warm white (3200K) or pure white (5600K) or 2-IN-1 (3200K-5600K) or 4-IN-1 (RGBW) COB LED modules, fitted in a 30° beam angle optic system (90° field angle). It produces very high light output with ultra smooth dimmer control and even field coverage. The fixture provides variable speed strobe effect, pulse/random strobe effect and built-in running programs. The fixture supports DMX and RDM protocol.
It is ideal for theatres, houses of worship, conference rooms, special photography, TV sudios, exhibition centres, universities and schools, hospitality, retail, clubs, etc.
DownLoad
Technical specifications
Light Source

Source:
SI-324A BLINDER 2150WW-IP: 2*150W CITIZEN WW LEDs, 3200K
SI-324B BLINDER 2150CW-IP: 2*150W CITIZEN CW LEDs, 5600K
SI-324C BLINDER 2150D-IP: 2*150W WW+CW LEDs, 3200-5600K
SI-324D BLINDER 2150F-IP: 2*150W 4-IN-1 LEDs, RGBW
Each LED controllable individually
Flicker free operation for broadcast TV and FILM
Life Span: 50000H
The life span may vary depending on several following factors but not limited to:
Environmental Conditions, Power/Voltage, Usage Patterns (On-Off Cycling), Control, and Dimming)

Optics

Specific optic system with 30°beam angle
60° field angle

Color System

Warm white or cool white or WW+CW
Ultra even light coverage
Pure RGBW color mixing (4-IN-1)
3200K-5600K color temperture adjustable (WW+CW)
Pulse changing effect with variable speed
Color jumping effect
Color fading effect

Strobe Effect

0-25Hz high speed LED shutter/strobe effect with variable speed

Dimming System

0-100% Smooth linear LED dimming

Control System

2/2/4/4/6/6 (Single Color) , 4/8(2-in-1) , 4/8/12(4-IN-1)DMX channels USITT DMX-512
RDM available (Remote Device Management)
DMX512, master-slave, sound control or auto operation
Shielded input signal protection for stable signal without interference
IP rated 3-Pin signal cables IN/OUT with connectors

Display System

LED display
4 Control buttons
Display auto OFF

Cooling System

Advanced cooling system integrated aluminum
Over temperature protection management

Power Supply

Electronic supply with active PFC
AC100-240V 50/60Hz
IP rated power cables IN/OUT
320W Power consumption

Housing

Skeleton made of aluminum
Exterior finish: Black

Installation

Single haning brackets

Operating Condition

Operating positions: all
-25℃ to 45℃ ambient temperature
IP65 protection rating

Compliance

CE
2014/35/EU - Safety of electrical
equipment supplied at low voltage (LVD)
2014/30/EU -
Electromagnetic Compatibility (EMC)
2011/65/EU - Restriction of the use of
certain hazardous substances (RoHS)

Weight

N.W.: 6.7kg
G.W.: 8kg

Dimensions

Product Dimensions:
200(D)*364(W)*183(H)mm
Packing Dimensions:
300(D)*465(W)*285(H)mm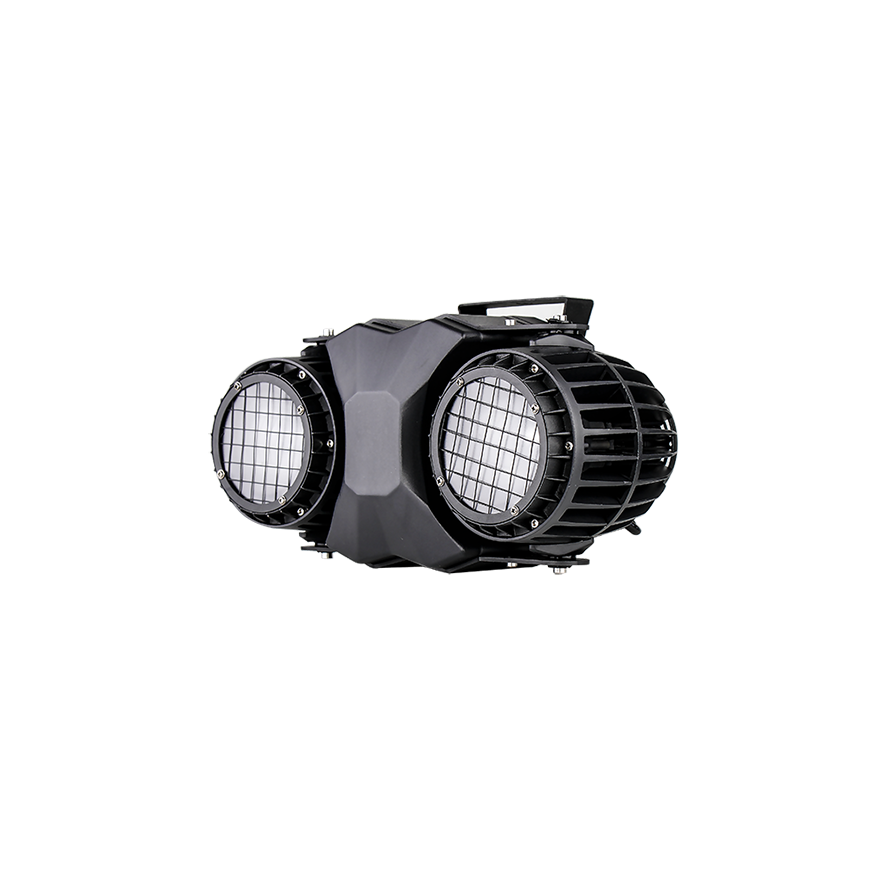 Dimensions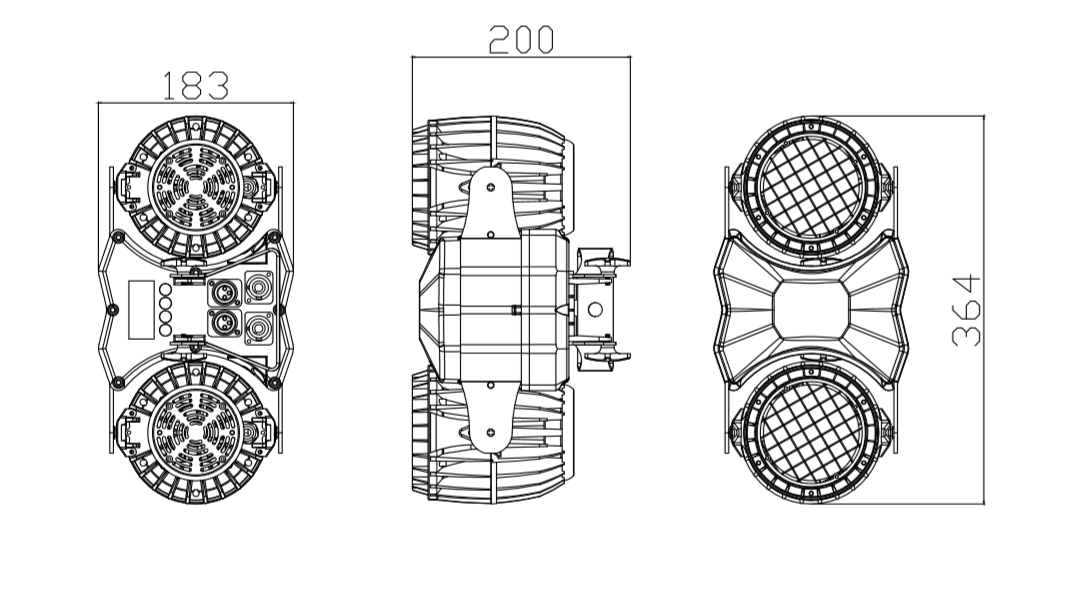 Accessories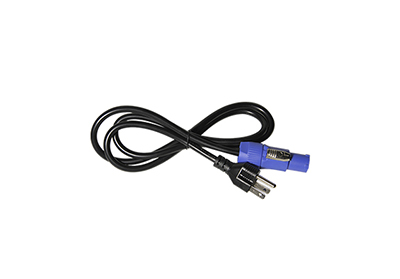 Power Cable
STANDARD
code:
QTY: 1PCS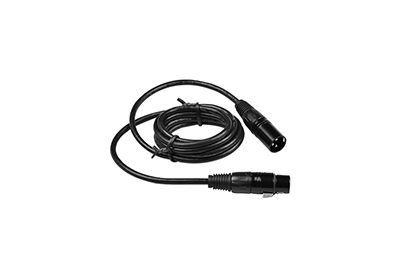 Signal Cable
STANDARD
code:
QTY: 1PCS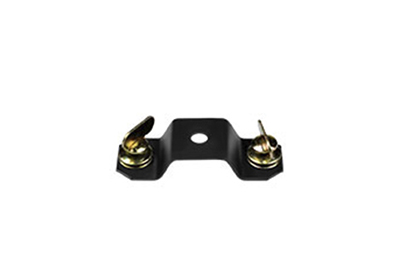 Omega
STANDARD
code:
QTY: 2PCS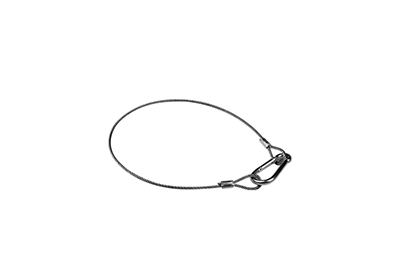 Safety Cable
STANDARD
code:
QTY: 1PCS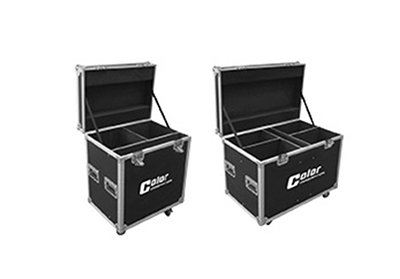 Road Case
OPTIONAL
code:
Available for 2-in-1, 4-in-1, 6-in-1 versions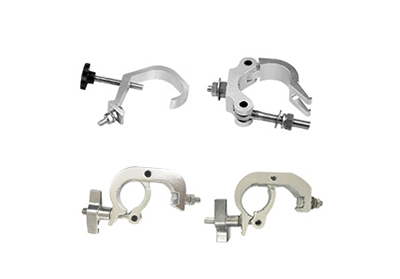 Clamps
OPTIONAL
code:
QTY: 2PCS