CRAZYBAR 66
The CRAZYBAR 66 is a high-performance stage lighting bar fixture that features 6 individual moving MINI heads, each of which is equipped with a powerful 60W 4-IN-1 RGBW LED light source. With its versatile design and advanced features, specially the mirror based optical system, the CRAZYBAR 66 is capable of producing a wide range of dynamic sharp and collimated BEAM lighting effects that are sure to captivate audiences and enhance performances. Also, thanks to the ingenious front neon ring design on each head, the BAR could bring ultra brilliant and magic lighting effect to the lighting designers.
One of the standout features of the CRAZYBAR 66 is its flexible 360°continuous TILT movement, which allows each lighting head to be easily adjusted and aimed in any direction. This makes it easy for lighting professionals and performers to create customized lighting setups that are tailored to the unique needs of their events.
The CRAZYBAR 66 also features a range of advanced lighting effects, including strobe, color mixing, and chase effects. These effects can be easily accessed and controlled via the controller, allowing for precise and customizable lighting setups.
In addition to its advanced features, the CRAZYBAR 66 is built to withstand the rigors of live events and touring. Its rugged construction and high-quality components ensure that it will deliver reliable and consistent performance night after night. The users could connect different CRAZYBAR 66 seamlessly and get synchronized movement that produces an impressive wave of light, paralleled to each other due to it's 3.5°projection angle.
Overall, the CRAZYBAR 66 is a powerful and versatile lighting fixture that is sure to impress audiences and enhance performances. Its advanced features and flexible design make it a popular choice among lighting professionals and performers alike.
The fixture is tuned with proper LED refresh rate for flicker free operation for TV and FILM. It's a perfect option for large scale live concerts, TV productions, road shows, clubs/bars, weddings, etc.
DownLoad
Technical specifications
Light Source

Source:
6*60W 4-IN-1 RGBW LEDs
(6*30)*0.2W 3-IN-1 SMD RGB LEDs
Flicker free operation for broadcast TV and FILM
Life Span: 50000H
The life span may vary depending on several following factors but not limited to:
Environmental Conditions, Power/Voltage, Usage Patterns (On-Off Cycling), Control, and Dimming, etc)

Optics

6PCS high efficiency lens
3.5°Projection angle

Movement

TILT: 2 modes
1. 360° Continuous movement
2. 240° (8/16 bit)
Fast, quiet, smooth and precise 2-phase motors
Smooth, fast and precise resolution for TILT movement with low noise operation
Scan position memory, auto reposition after unexpected movement

Color System

Pixel mapping capability with each LEDs controllable individually
Sophisticated 4 colors RGBW mixed
Linear CTO 2500-8000K
Sharp beam effect
Preset static patterns
Preset dynamic patterns with variable speed
Preset dynamic color macro with variable speed

Strip Effect

Each head with strip effect with different built-in macros
(variable speed control)

Strobe Effect

1-25Hz shutter/strobe effect with variable speed
Preset pulse strobe effect with variable speed
Random strobe effect with variable speed

Dimming System

0-100% Smooth linear LED dimming

Control System

22/49/73 DMX channels USITT DMX-512
DMX512, master-slave, sound activated or auto operation
DMX recorder and edit function integrated
RDM available (Remote Device Management)
Shielded input signal protection for stable signal without interference
3-Pin XLR connectors IN/OUT

Display System

1.44″ TFT LCD display
English/Chinese menu
5 Control buttons
180°Reversible for LCD display
Display auto OFF

Cooling SystemAdvanced self-adjusting fan cooling system integrated aluminum
Constant temperature readout and management function
Over temperature protection managementPower SupplyElectronic supply with active PFC
AC100-240V 50/60Hz
PowerCON IN/OUT with fuse
470W Power consumption

Housing

High tension molded fire proof housing with PA6+fibre
Skeleton made of aluminum and steel metal plates
Exterior finish: Black

Installation

2*1/4 turn fastening Omega Clamps
Specific parts for seamless combination between lights
1*Safety attachment point

Operating Condition

Operating positions: all (device on floor or fixed to a support)
-25?? to 45?? ambient temperature
IP20 protection rating

Compliance

CE
2014/35/EU – Safety of electrical equipment supplied at low voltage (LVD)
2014/30/EU – Electromagnetic Compatibility (EMC)
2011/65/EU – Restriction of the use of certain hazardous substances (RoHS)

Weight

N.W.: 14.4 kg
G.W.: 17.5 kg

Dimensions

Product Dimensions: 168(D)*1200(W)*235.5(H)mm
Packing Dimensions: 200(D)*1300(W)*390(H)mm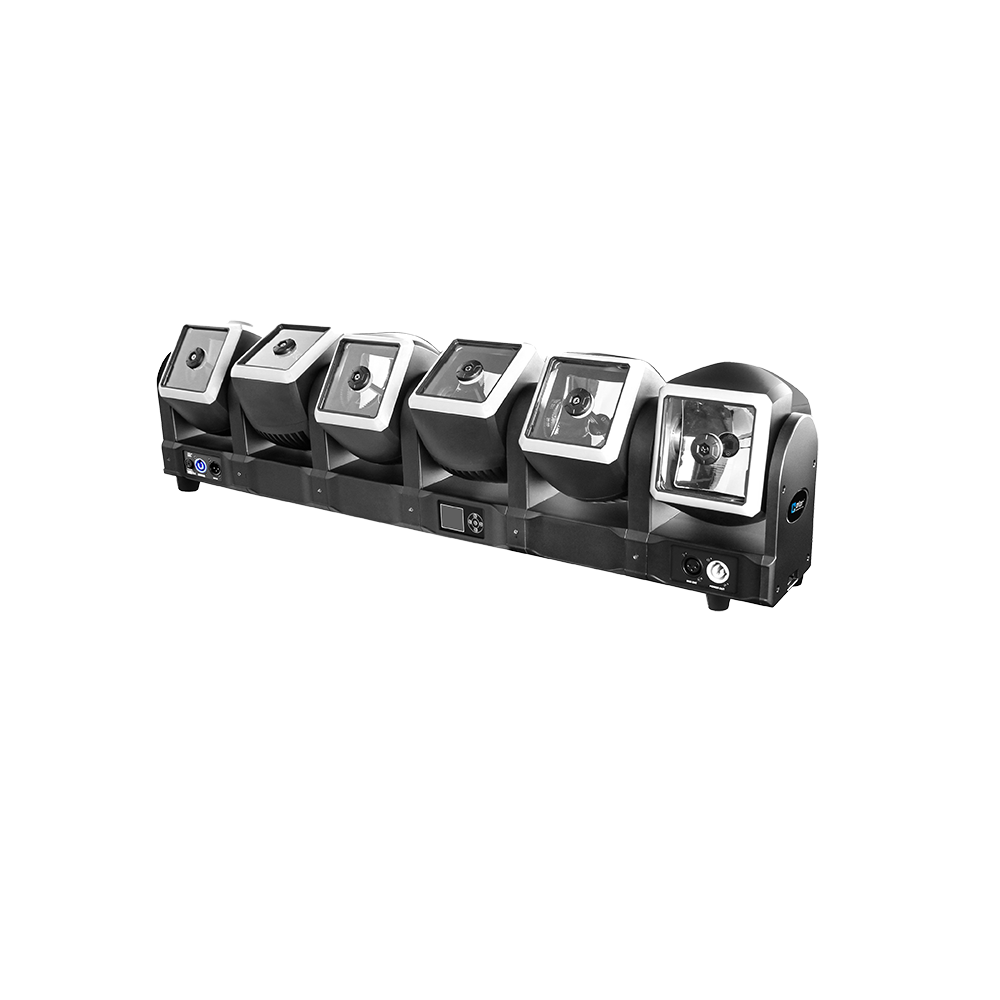 Dimensions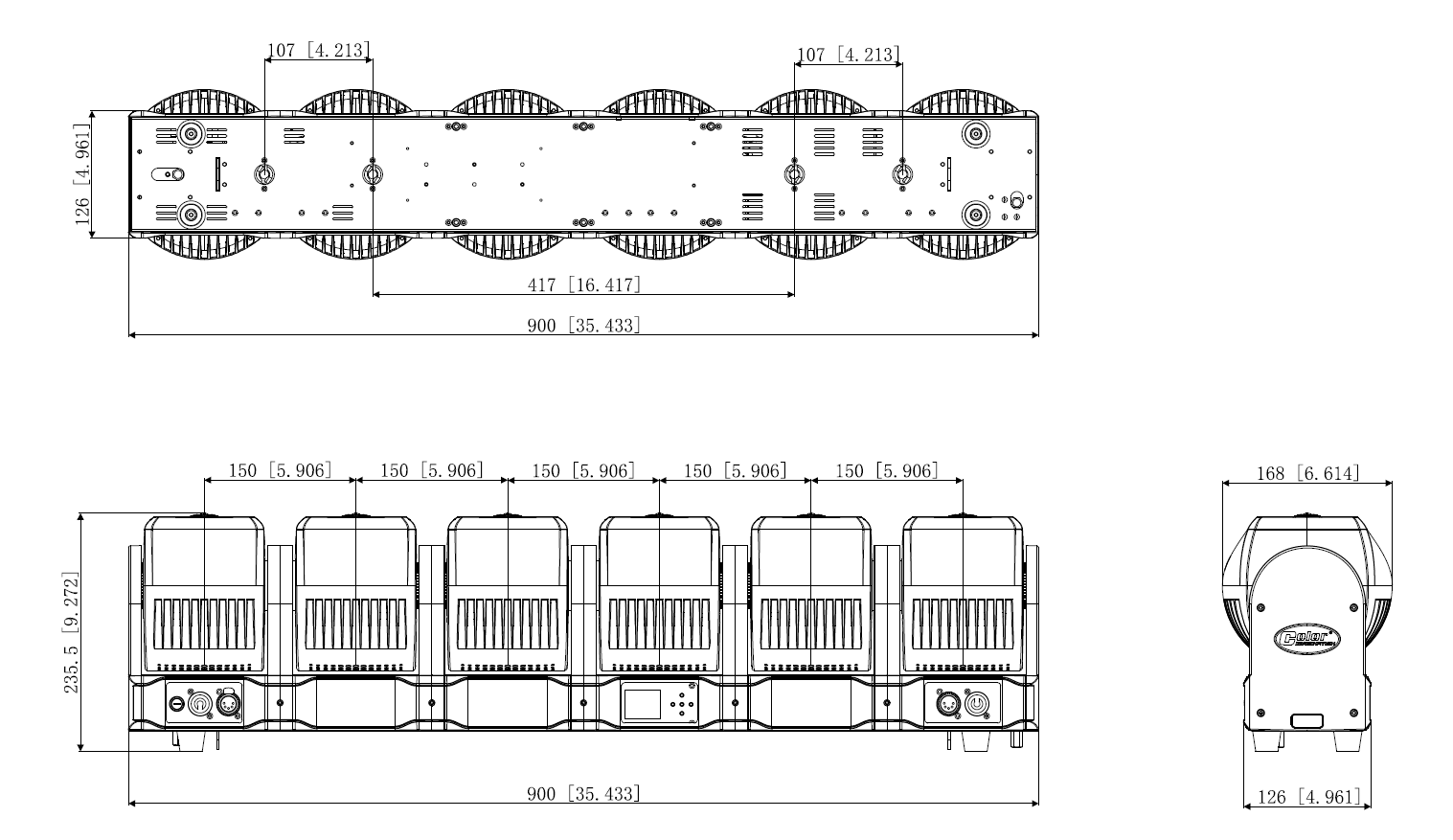 Effect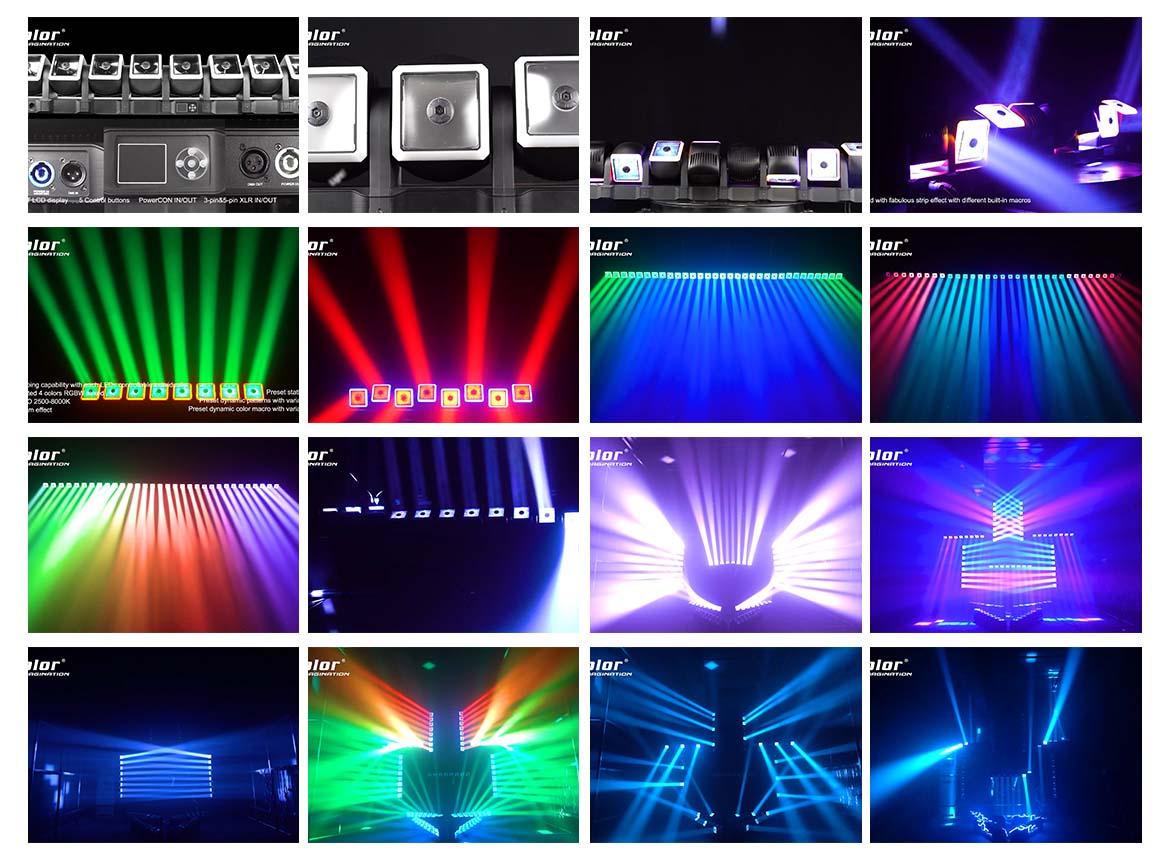 Video
Photometrics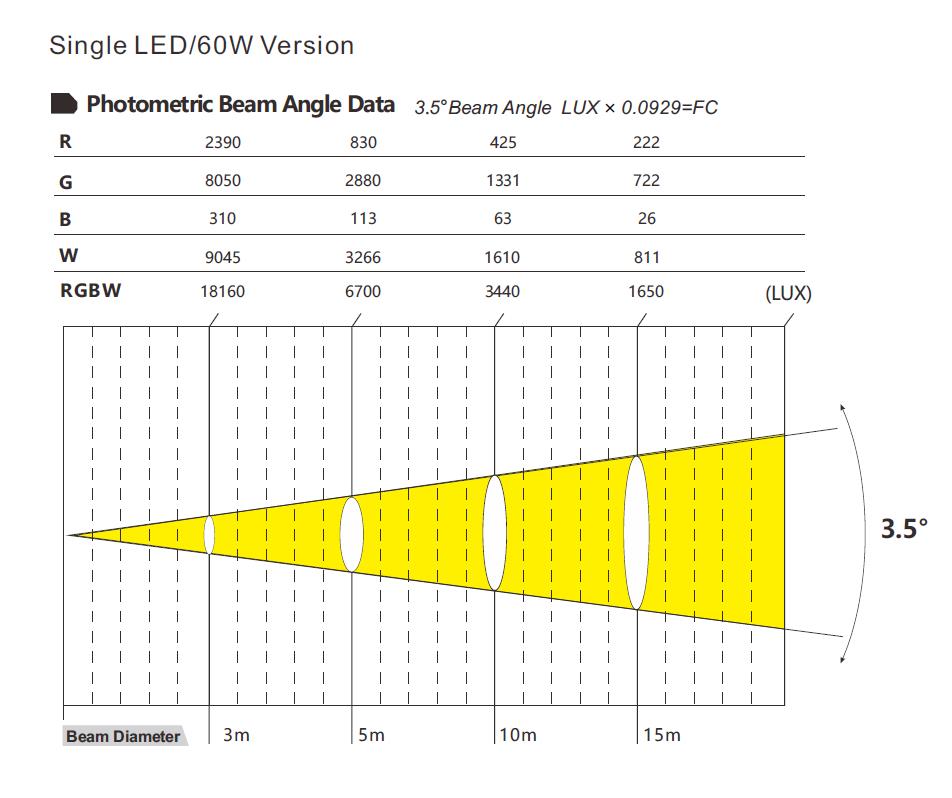 Accessories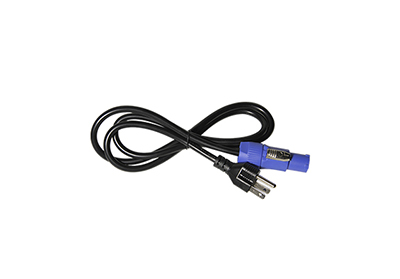 Power Cable
STANDARD
code:
QTY: 1PCS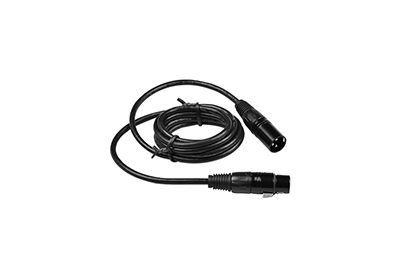 Signal Cable
STANDARD
code:
QTY: 1PCS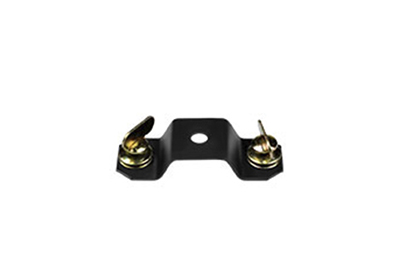 Omega
STANDARD
code:
QTY: 2PCS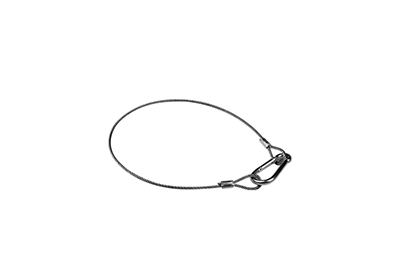 Safety Cable
STANDARD
code:
QTY: 1PCS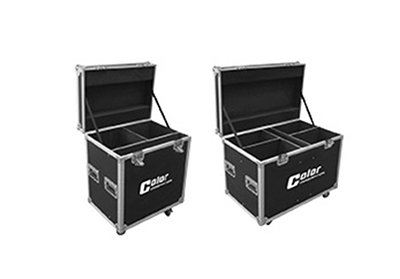 Road Case
OPTIONAL
code:
Available for 2-in-1, 4-in-1, 6-in-1 versions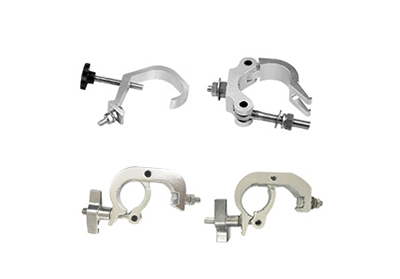 Clamps
OPTIONAL
code:
QTY: 2PCS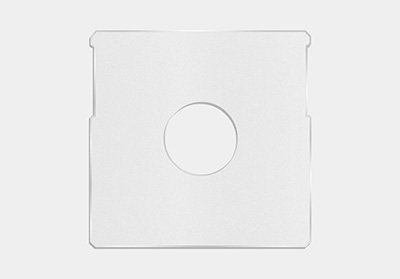 Frost Filter
OPTIONAL
code:
QTY: 1PCS
Download